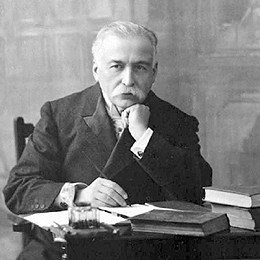 Papillon, Lan Club
4/F, 102 Guangdong Lu,
The Bund
near Sichuan Lu
email: lan.marketing@lan-global.com
Mon-Sat 12:30pm-2:30pm, 6:30pm-10:30pm; Closed on Sundays
Prices: Expensive
LAN's newest French restaurant, created by chef William Mahi, the influence behind the kitchen of KEE Club, creates deceptively simple although lofty French cuisine. Be prepared to pay for these modern entrees.
Opened July 22, Papillon is the French restaurant in the LAN Club. It is a showcase of Chef William Mahi, who is known for his intricate presentations with different textures and defined tastes. It was Chef Mahi's desire to open Papillon on the 4th floor, and to offer the finest French cuisine in the region.
They named the restaurant Papillon due to hundreds of butterflies displayed on the walls with (465 different butterfly specimens), in addition the garden cocktail lounge has a natural plant wall with over many different kinds of plants from all over the world. The way that they exhibit different combinations of flowers and grasses expresses the natural living concept of the LAN Club.
Disciples Escoffier, Greater China
The delegation was established in 2007, with a vision to renovate the culinary arts scene in Shanghai, where over the past few decades the gourmet arena has experienced rapid growth. To forward this development, Disciples Escoffier, Greater China Delegation holds monthly Epicurean Dinners. These informal events are held at established hotels or restaurants in Shanghai and are hosted by some of the best chefs in France and across the globe, who have brought their expertise to the amazing variety of restaurants in this city. The menus are prepared by top chefs and feature a theme, usually with French or Western influences. They offer gourmands an opportunity to indulge in exquisite food and wine in a pleasant atmosphere. The hotels and restaurants salute Escoffier's vision of promoting the culinary arts scene, as well as an association with some of the top names in the gastronomic field.
Papillon, Lan Club, 102 Guang Dong Road, Shanghai, 200002, China
Tel. 86.1.52.21.10.57.26
email: epicurean.d@disciple-escoffier-china.org
Menu in the style of Ferran Adria, Juan Maria Arzaak, Martin Berasategui, Santi Santamaria, Subijana, Gianluigi Bonelli.
Menu October 31, 2009
Oyster d' Avant Garde by William Mahi at LAN Shanghai
Oysters foam Caviar Salt Vintage Style
Raviolis Translucid Iodized Oysters Duck Liver Tomatoes
Sea Bass Purple Basil 30 seconds
Poached bubble Eggplants
(wine included) Escoffier Member RMB400; Non-Escoffier Member RMB500
Please reply to: Tel. 86.1.52.21.10.57.26
email: epicurean.d@disciple-escoffier-china.org for more information or reservations.