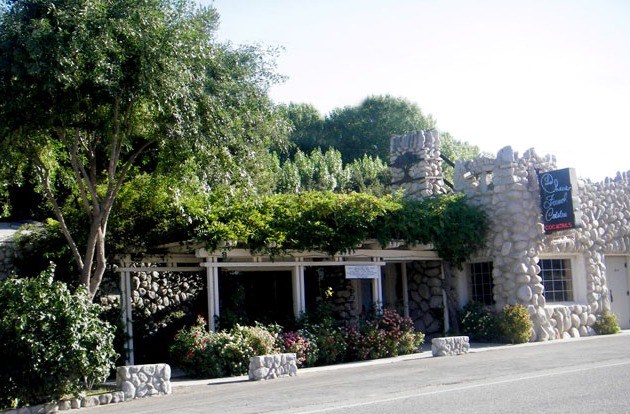 Le Chene French Cuisine
‪12625 Sierra Highway‬
‪Santa Clarita, CA 91390‬
‪Tel. (661) 251-4315‬
‪lechene.com‬‎
Le Chene's (The Oaks) cooking is, and has always been, very consistent over the many years I have been driving to this lovely French country "Auberge", owned by Chef Juan Alonso. It is always a pleasure to re-visit classic favorites such as: (Starters) Shrimp Monegasque, Tongue Vinaigrette, Artichoke Vinaigrette, and Mushroom Salad (Mains) Veal Forestiere, Calf's Liver Bercy, Rabbit with Mustard Sauce, and Sandabs Meuniere (Desserts) Profiteroles Au Chocolate, Poire Belle Helene, Tarte Tatin, and Peach Melba.
Le Chene has an underground natural cellar housing more than 32,000 bottles and has consecutively won the Wine Spectator's Best of Award of Excellence for many years.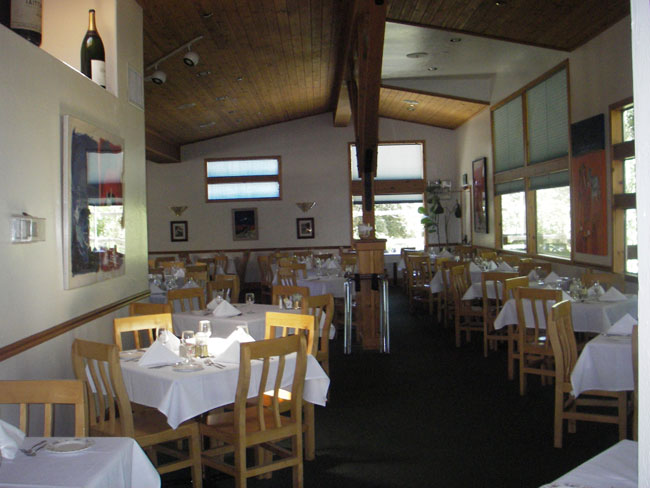 You will not find "frou-frou" designs swirled onto the plates or precariously constructed food towers here,  just well-arranged dishes containing Juan's fine quintessential cooking.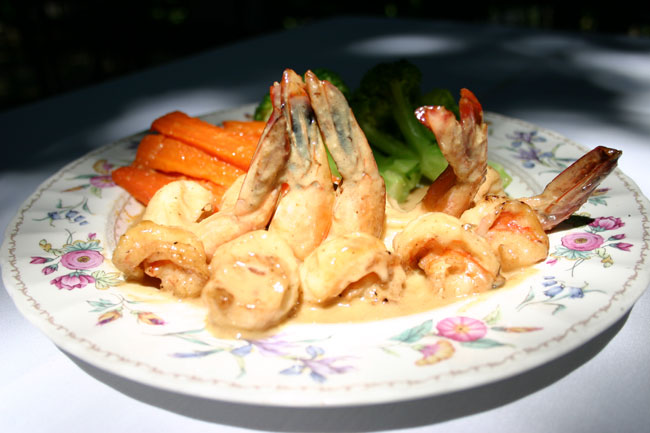 The climate in Mint Canyon near Agua Dulce is warm during the day but cools off at night due to the breeze blowing up the canyon and is well suited for growing wine grapes, although when Juan first started to plant them, he was warned that it would not be successful. He has proved that these critics were wrong, and is presently growing Grenache, Sirah, Tempranillo, Cabernet Sauvignon, Merlot, Alvarino and other varietals.
I tasted a wide variety of the wines, which they produce at their various properties during a long, leisurely lunch on my most recent visit last May, and all of them were pleasant and easy to drink. I could not complain about any of the bottles I tasted, and that is what drinking wine on a Sunday afternoon is all about, and the reason I took so few photographs, as I was having too good of a time!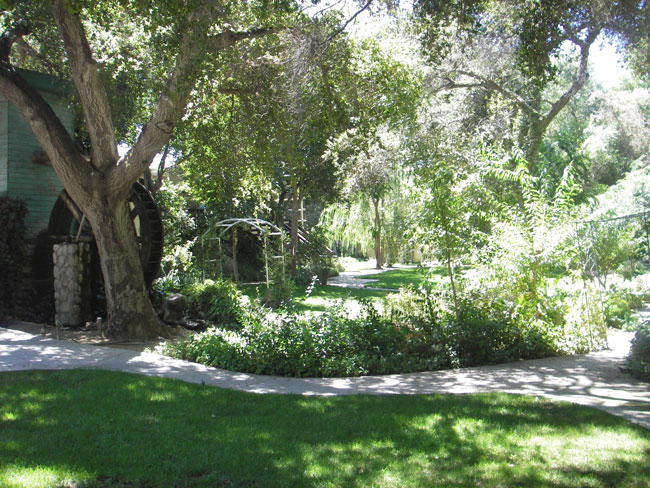 The garden where many weddings have taken place under the arbor
Pictured above: Juan and my daughter picking citrus fruit at his home
Blood oranges growing very well on his beautiful property nestled in the hills overlooking the vineyards on one side and the canyon on the other