By Sandy Driscoll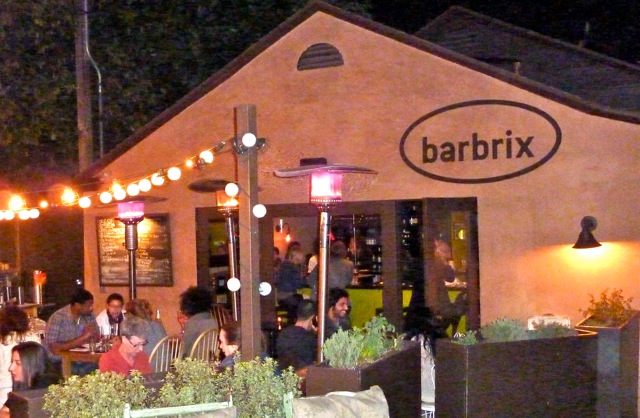 Barbrix's outdoor patio on a balmy California evening (All Images ©2010 restaurantdiningcritiques.com & Sandy Driscoll)

Barbrix Wine Bar and Restaurant
2442 Hyperion Avenue @ Tracy
Los Angeles, CA  90027    (Silver Lake area)
Website:  http://www.barbrix.com/Home.html
Phone:  323-662-2442
Open:  Sunday – Thursday   6pm – 11pm
Friday – Saturday      6pm – 12am
Credit Cards:  Yes
Valet Parking:  Available
Prices:  Reasonable
Opening in May 2009, Barbrix was an instant hit with the hip, trendy, bohemian Silver Lake neighborhood of Los Angeles.  Just a few months later, they were named one of LA's Top 10 New Restaurants by Los Angeles magazine.
Chef Don Dickman's cooking is Mediterranean inspired, market driven small plate fare.  Occasionally, he does delicious and fun prix fixe meals.  This week featured "Chef Don does dinner!" and was a very tasty 3-course meal for only $25!  Quite frankly, I don't know how he did it for the price.  It was a melange of fresh fare, direct from Sunday's splendid Hollywood Farmer's Market.
Flavors (the aioli, bouillabaisse broth and rouille) were stunning in their depth, and the Epoisses and Poached Pear finished off the evening perfectly!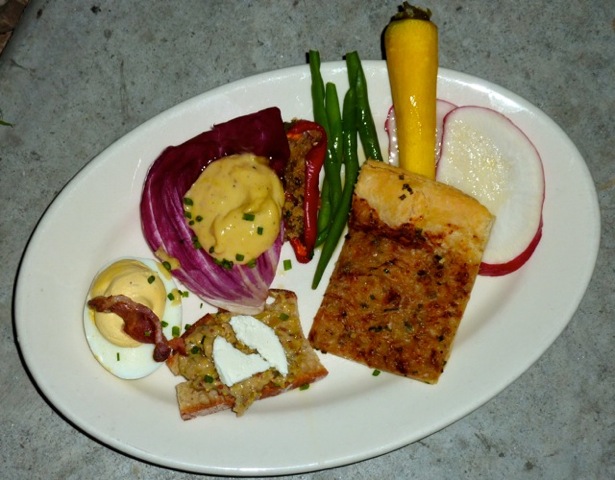 Bacon Deviled Egg, Aioli on Radicchio, Tapenade/Goat Cheese Crouton, Herb Breadcrumb-stuffed Lipstick Pepper,
Haricot Verts, Nantes Carrot, China Rose Radish, Puff Pastry Onion Tarte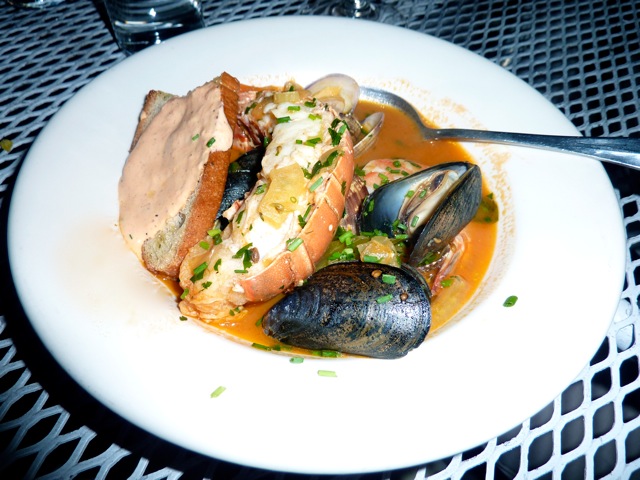 Bouillabaisse – Lobster, Shrimp, Clams, Mussels (lots of them!) in a savory broth with a Rouille Crouton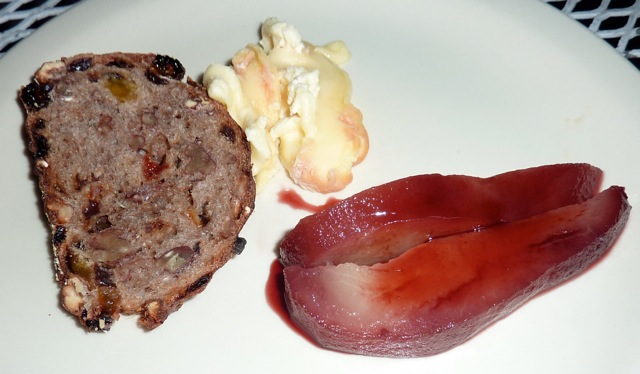 Epoisses cheese from Burgundy with La Brea Bakery Fruit and Nut Bread and Red Wine Poached Pear
Tags: Barbrix Silver Lake, Chef Don Dickman, Hip, Trendy