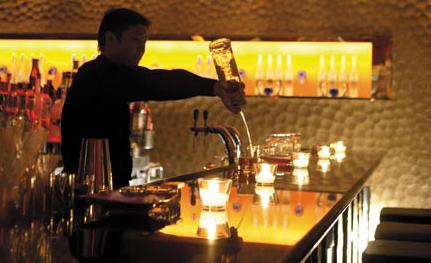 Shangri-La Kerry Centre Hotel
Level 1
Tel. (86 10) 6561 8833 ext. 42
email: hbkc@shangri-la.com
Opening Hours: Centro is always open.
Dress Code: Smart casual
Smoking Policy: Centro accommodates smokers and non-smokers
Credit Cards: All Major
Prices: Expensive
Centro is both the main bar and lounge at the Shangri-La's Kerry Centre Hotel, and also one of the best nightspots in Beijing. Centro combines a world-class bar and wine selection with modern decor, live music and seductive design.
The lounge serves light, uncomplicated dishes, and people from all over the city gather here during the daytime until late into the night.
Through the Month of October enjoy delicious hairy crabs at the hotel's Horizon Chinese Restaurant.