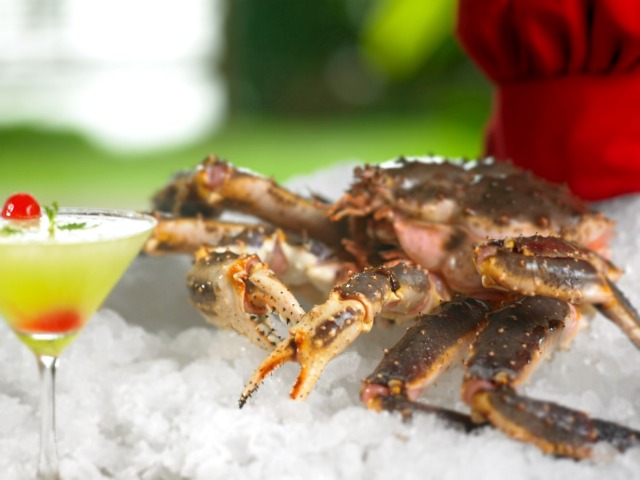 Creative Crab Promotion in Benihana Style
At Bangkok Marriott Resort & Spa
Benihana at Bangkok Marriott Resort & Spa proudly presents the special promotion to welcome the upcoming summer "Creative Crab" in Japanese style while you enjoy the vibrant entertainment skills by our expert Teppanyaki chefs, promising an impressive dine and show extravaganza, every single time you come! Starting from March 1 until April 30, 2011.
Join the sense of fun while dining with Spider Rolls, fried soft shell crab roll with mayonnaise or try Sri Lankan Mud Crab, chawan mushi. Then, taste the Alaskan King Crab Salad with spicy mayonnaise and fresh lime. Savor the teppanyaki dishes of Teppan Soft Shell Crab with Japanese curry and Alaskan King Crab Legs follow by Crab fried rice with garlic butter.
Make sure you book a table for this March or April with your friend and family to enjoy a parade of Creative Crab that awaits you!
Benihana – the renowned Japanese Steakhouse – offers "An Experience at Every Table". Interact with the chefs, famous for their entertaining and culinary skills, as they prepare Teppanyaki at your table. Private rooms are also available.
Operating hours:           Lunch               11.30 – 14.30 hrs.
Dinner             18.00 – 22.30 hrs.
For more information or reservations, please call (66) 2 476 0022 Ext. 1416, email restaurantrsvncenter@minornet.com or visit website www.marriottdining.com
Tags: Bangkok, Creative Crab Promotion, Marriot Resort & Spa