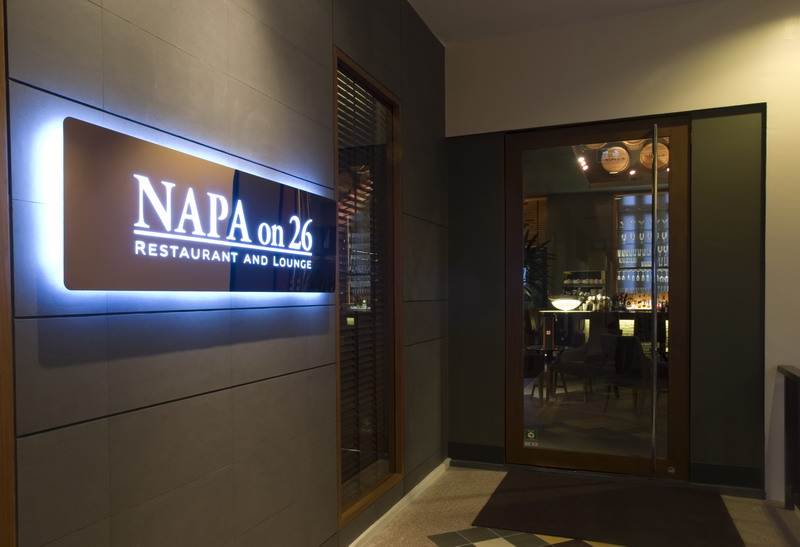 Image credit: Napa on 26
Napa on 26
Nihonmachi Plaza, 2nd Floor
Sukhumvit Soi 26
Te;. 02 258 2622
Opening Hours: Daily 11am-midnight
Parking: on premises
Credit cards: most are accepted
Prices: Expensive
A former hotelier who was at one time GM of the now defunct Pacific City Club, William Schillinger, has opened a Californian-style restaurant amongst a profusion of Japanese and Korean restaurants in the newly opened Nihonmachi behind K-Village on Sukhumvit Soi 26.
One of the dishes offered on the menu: Hokkaido scallop on vanilla-flavored white wine risotto and shaved truffle is a perfect example of what is realistically a Japanese product; scented with vanilla from Madagascar, Tahiti or even Thailand; placed on a bed of classic Italian risotto and with a great deal of culinary license, is shoved under the "California Cuisine" umbrella. This is not to be taken as a criticism of this restaurant, it is simply a comment on California cuisine in general. Certainly, the ingredients used at Napa on 26 are of top quality and although the dishes, strictly speaking, do not entirely represent California, they more or less follow the dictates laid down by proponent chefs during the eighties who lay claim to creating "California Cuisine": Alice Waters, Jeremiah Tower, Wolfgang Puck, and others.
Obviously, Napa on 26 has a large selection of California wines as well as a good representation of other wine-producing countries and to their credit offer five red, three white, and one sparkling wines-by-the-glass.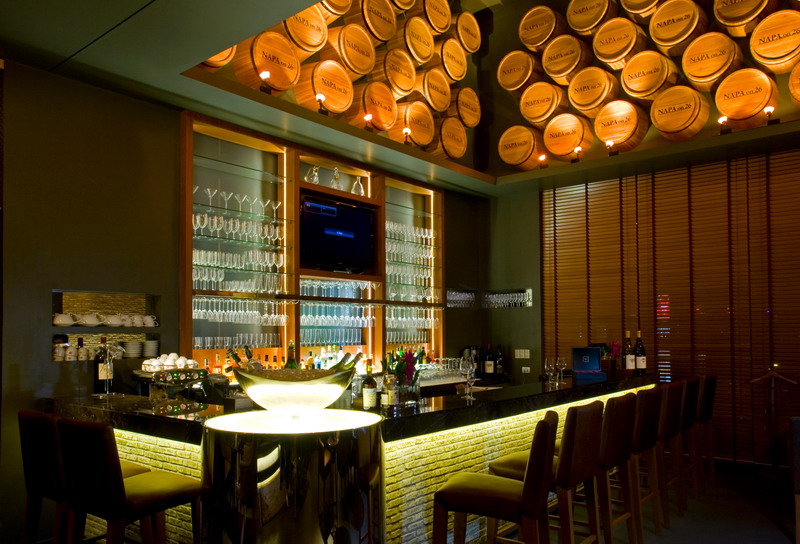 Tags: California Cuisine, Located at Nihonmachi soi 26, Napa on 26 Bangkok, William Schillinger