By Sandy Driscoll
Dining Area (all photographs ©2010-2011 restaurantdiningcritiques.com and Sandy Driscoll)
Chi Dynasty
12229 Ventura Blvd.
Studio City, CA  91604
Website:  http://www.chidynasty.com/
Tel:  818-753-5300
Hours:  Sunday-Thursday 11:30 am – 11pm
Friday-Saturday – 11:30 am – 12 am
Credit Cards:  Yes
Parking:  On premises
Opening in August, 2010, Chi Dynasty, Studio City, is the second restaurant for owner Jonathan Chi.
His first Chi Dynasty location has been successfully serving Chinese cuisine to Los Feliz area patrons since 1983.
Both restaurants are attractive and quiet enough for conversation, a nice change from many of the noisy
dining spots one usually encounters these days.
My server, Charlene, was extremely pleasant and efficient.   Chinese Chicken Salad, their signature dish and tossed
tableside, was delicious and a refreshing departure from the usual sweet dressing one usually finds on this salad.
The Hot and Sour Soup arrived 'spicy' as ordered, and was thick and flavorful.  It was served with small
vessels of hot oil, vinegar and soy sauce, to be added for personalized taste.  I thought this was a nice touch.
Szechwan Beef, also spicy as ordered, contained lots of beef, and like the other 2 dishes, included more than
enough for two large portions.
The restaurant is a good choice for a reasonably priced business meeting, or personal lunch or dinner.
Chinese Chicken Salad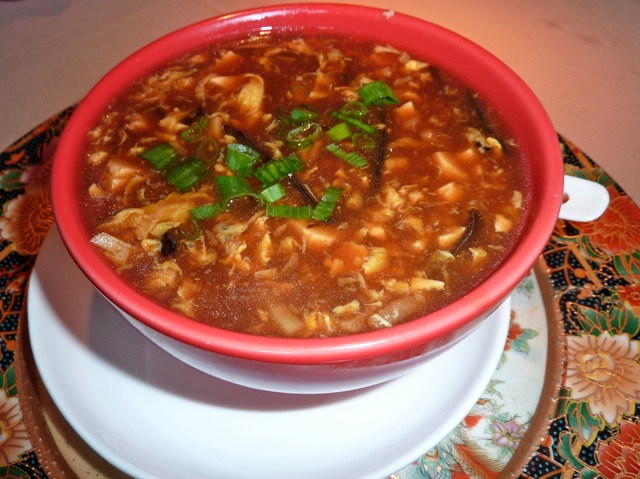 Hot & Sour Soup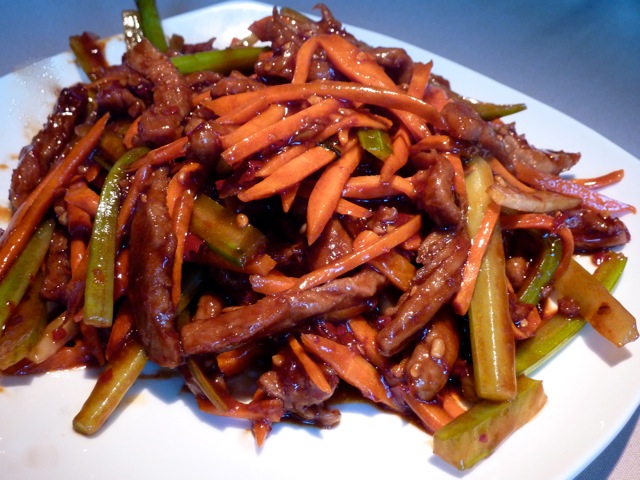 Szechwan Beef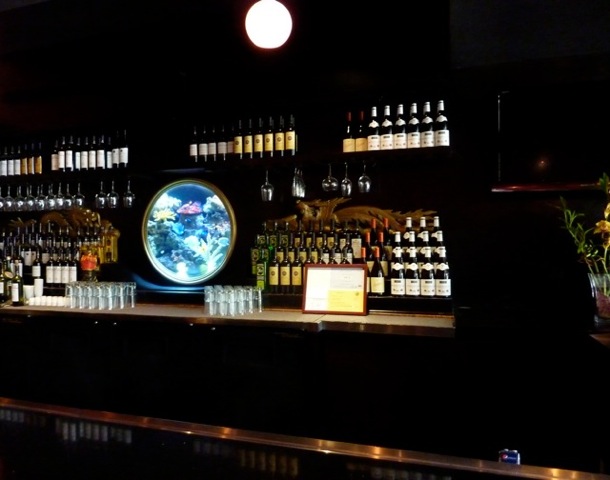 Bar Area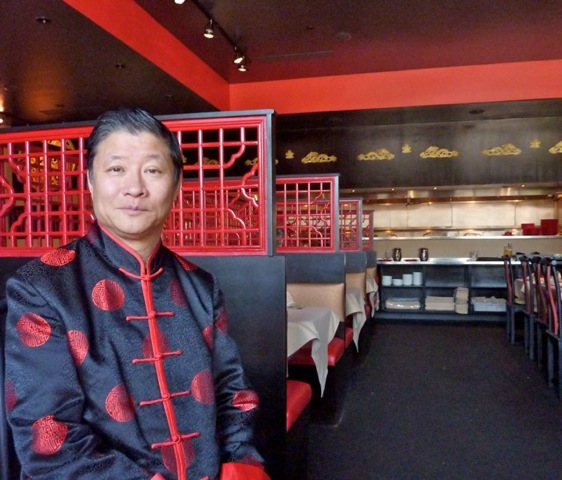 Jonathon Chi, owner of Chi Dynasty