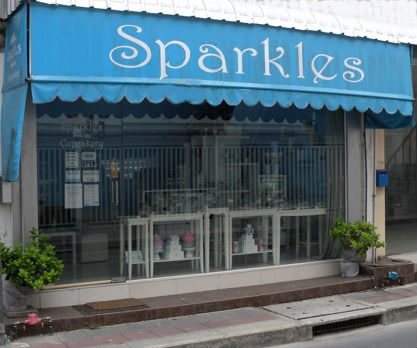 2/6 Sukhumvit 53, Thonglo BTS
Tel. 081-136-3367
Email: sparkles.sweetlife@gmail.com
Opening Hours: Mon-Sat 9am-7pm; Sun 11am-6pm

Sparkles is a small, gourmet bakery created by Sophie, a Thai-American from Southern California, who now resides in Bangkok. She started with just 6 different cupcakes that have now exploded to 47 different types.  Each cupcake has its own unique style, design and taste. Sparkles never comprises when it comes to health; they use the finest ingredients and never use preservatives, artificial flavors, corn syrup, margarine or palm oil. Trans fats are never used in their products!
The bakery is on street-level with a kitchen up a steep stairway on the 2nd floor, everything is organized very well to make up for the lack of space, although a compact kitchen is sometimes a blessing, as ingredients and equipment are within easy reach.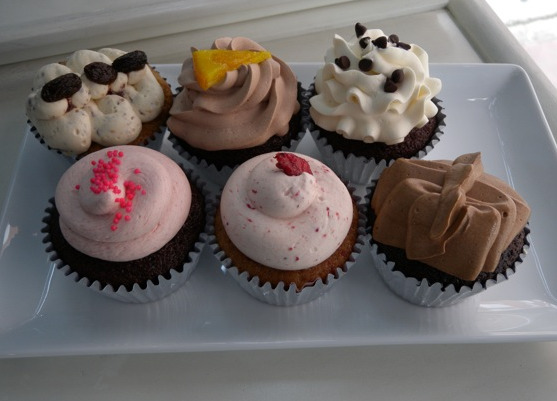 A sampling of six different unique types of cupcakes with no artificial flavors and NO TRANS FATS!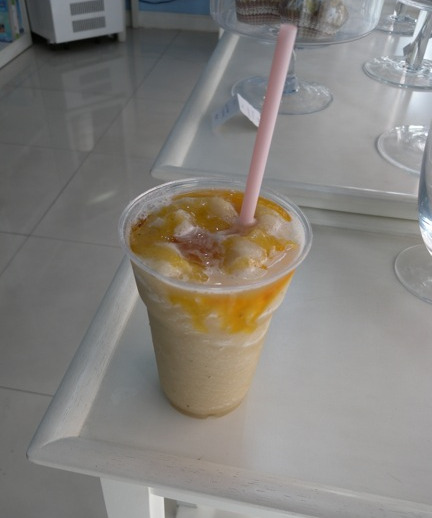 Banana smoothie with caramel syrup
Sparkles welcomes passionate business partners to distribute their products. Please contact Sophie.

Sophie helping a customer