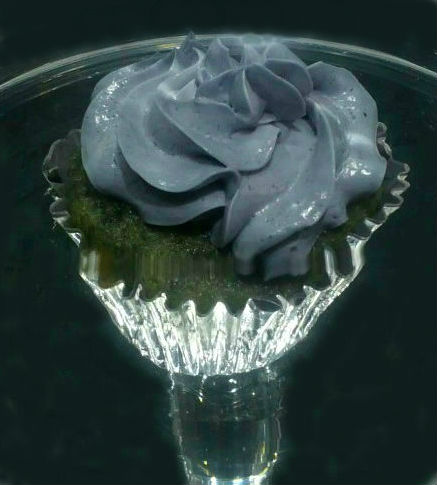 Sapphire cupcake, the color is obtained from a natural flower (try and guess which flour & flower are used)

Sparkles Sweet Life
Sukhumvit Soi 53 (between Soi 5 & Soi 9)
Tel. 081-136-3367
Hours: 12-8pm; Sun 12-6pm
Of Course: No Trans-Fats,
only fresh, quality ingredients are used
The powder blue and silver theme that Sophie (the owner who originated the brand) used in her first shop on Sukhumvit Soi 53 just a few meters away from the Thonglor BTS Station, and across the street from Bangkok Prep School, now called Sparkles Boutique, has been brought over to the new store Sparkles Cupcakery, that has a much larger bakery space and is situated mid-way up Sukhumvit, Soi 53 between Soi 5 & Soi 9.
Her cupcakes and interior designs have been copied before and probably will be again, although this time around, it will be a more difficult undertaking, as the ceiling has a running motif of silver flowers which, are all applied by hand, a project that took weeks and weeks to complete.  To all you "copycats" out there in the bakery business, just try duplicating this one and you will find out for yourselves!
A very tedious job that never ends as the silver flowers need to be cleaned so they won't tarnish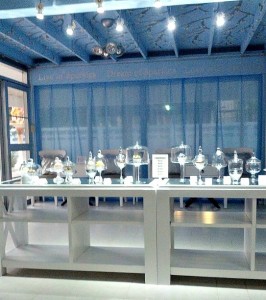 If it's not Sparkles, it's just a cupcake.