Pictured above: The owner, Jun Nadatani who has owned and operated the restaurant for 42 years in the same location as of 2010.
Bransh Avenue, Ellmole 1st Street, Kakubancho, Yonago City, 683-0812, Tottori Pref.
Tel. 0859-22-5850
Sanpou means "Three Treasures" and Chef Jan Nadatani serves chicken in every conceivable way. If you feel like having chicken this is the destination and all of the recipes have survived the test of time.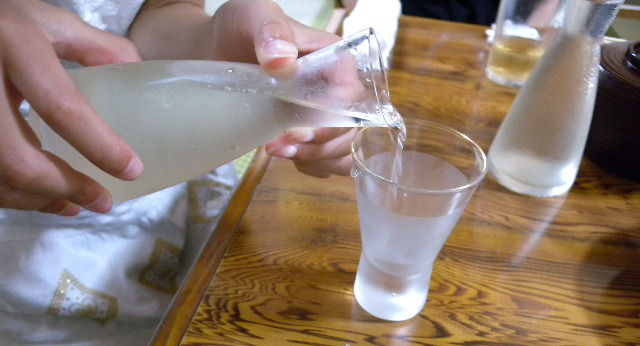 Local Sake
Home made pickles to accompany the beer and sake
Chicken gizzards from what we know are reliable birds
Fried chicken with just a light dusting of coating
Bento Box chicken
Tags: Sanpou Chicken Restaurant Yonago, Tottori prefecture, Yonago