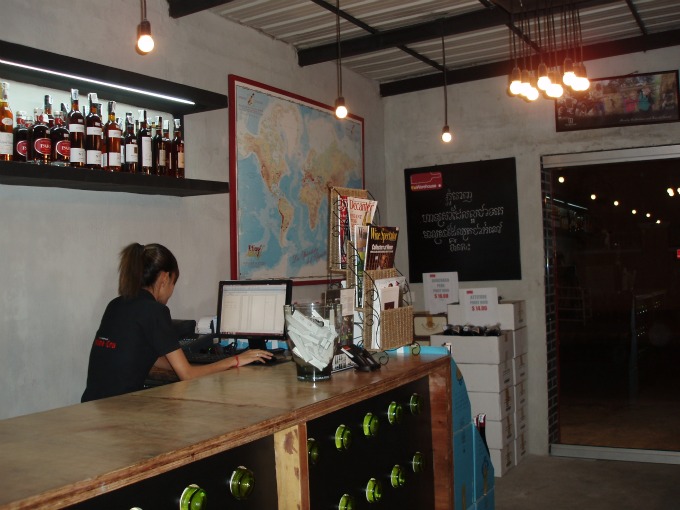 The Warehouse
32E1, Street 240, Sangkat Chaktomuk
Khan Daun Penh, Phnom Penh
Kingdom of Cambodia
Tel.+855 023 986 641
Fax. +855 023 986 642
The Warehouse is one of two excellent wine shops in Phnom Penh and the respective owners, although competitors, are good friends. I bought some bottles to take back to Bangkok*, some excellent wines that would cost a fortune across the border.  The owner was very generous and opened a couple of bottles of wine to taste while we were waiting.
The Wine shop has a good selection of wines, both old and new world and they are kept in pristine conditions.
*The Thai tax makes them four times more expensive.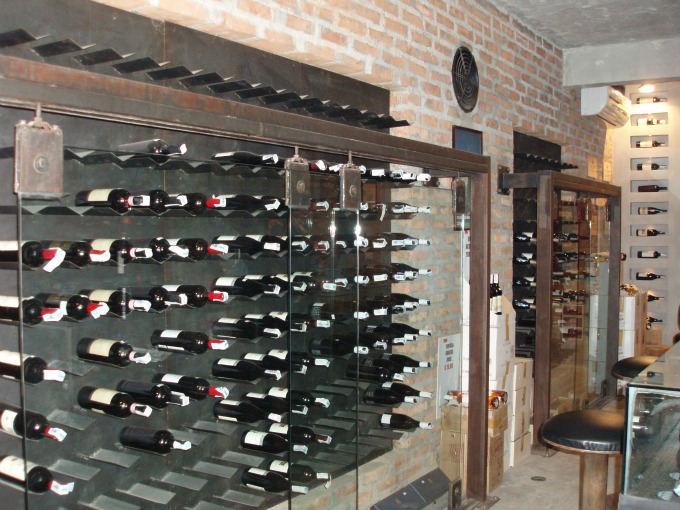 Tags: Cambodia, Good selection of wines, Phnom Penh, The Warehouse, Wine shop