Archive for the 'Pattaya' Category
Monday, September 24th, 2012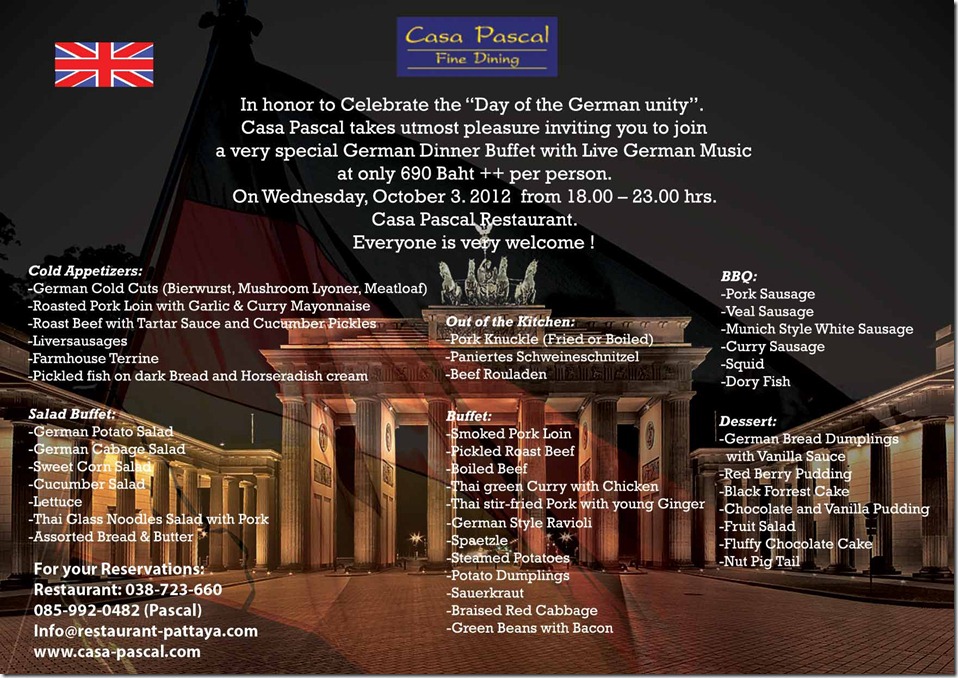 Tuesday, June 3rd, 2008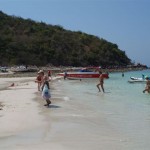 White powder sand and crystal clear water defines any of these coral islands that lie a few kilometers off the coast of Pattaya. It is best to hire a speedboat for the day and let the crew take you to a quiet beach for a swim before lunch, without a soul in sight. Then on to one of the crowded beaches such as Ta Waen for lunch—where you will find a choice of many umbrella-shaded restaurants lined-up one after the other. There is one restaurant at the far left side of the beach that has salt-water tanks where they keep the fish and crustaceans alive. You might even squeeze in another swim at a secluded beach on the way back to Pattaya.

Koh Larn is one of the largest islands in the eastern part of the Gulf of Thailand and the largest of a group of three islands, the others being Ko Sak and Ko Khrok. It is just about 15 to 30 minutes by speedboat or an hour by the regular boat, which makes for a fun day to visit this interesting island and its adjacent small islets.
Monday, June 2nd, 2008
Tel. 038 423504
Soi Diamond 175/29-30, Pattaya, Thailand
Open daily from 4 pm – midnight
Credit Cards: Visa, MC
Prices: Moderate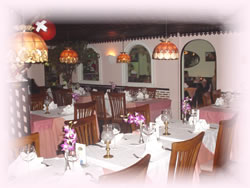 I do not recommend this restaurant as of October, 2009.
Since shortly after its opening in 1985 I have been dining in this small restaurant hidden on Soi Diamond and it is with great regret that I have had to downgrade this establishment. It is surrounded by all types of bars from girlie go-go bars to lady boy bars. In spite of this small annoyance, it is was in earlier days worth the effort to walk there, and in fact the only way to arrive at the door, since a car cannot drive down the narrow walking street. Being subjected to raucous noise and a carnival-type atmosphere on the way was really a small inconvenience to pay for the good experience that followed in the good-times of this restaurant. Remember, this is Pattaya where there are not a great many establishments serving good-quality food combined with a pleasant atmosphere as they have here.
Inside, you will find a charming dining room and bar with a friendly service staff; the manager/owner is from Switzerland. It is unfortunate that about a year ago after the long-time owner took leave, the European chef disappeared, and I was withholding comment to see if the cooking might improve, over one year later it has, if anything, deteriorated. It is always a mistake to replace a farong chef with a Thai sous-chef and expect that everything will remain the same; as it inevitably will not. I wrote one year ago: The salad bar, offering many varieties of fresh salads and other starters, has survived unscathed, although the rest of my former recommendations that follow after the colon, are mostly "hit and miss" these days: cheese fondue (400 gr.) for 2 persons with mixed salad, Geschnetzeltes "Zürcherart" with rösti, wiener schnitzel with pommes frites, pork fillet with morel cream sauce, beef fondue ( 400 gr. ) for 2 persons with (French fondue bourguignonne) beef imported from Argentina, "steak tartar" (raw beef fillet with combination of spices) prepared at your table. The wine list has been pared down and filled in with less-expensive Chilean and Argentinian wines (this is a fact not a criticism) and the house wines are barely adequate. Presently, in the Autumn of 2009 I am afraid that the salad bar has now deteriorated and all the above suggestions are no longer valid. I do not recommend dining at this restaurant at this time.
Desserts & Liqueurs
Hot cherries with ice cream and whipping cream
Liqueurs and eaux de vie: Grappa, Poire Williams, Kirschwasser, Obstler, Vieille Prune