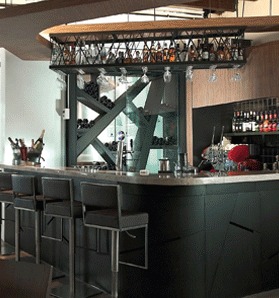 Cicala Gastro Bar
49 Club Street
069426 Singapore
65348812
Chef: Edwin Lau
Sommelier: Eduardo Ortega
Opening Hours: 18:00 – 22:30 Mon-Sat, Sun Closed
Highly-stylized decor at this Spanish Gastro Bar, which serves modern renditions of tapas, or choose from the à la Carte menu. Its an extreme, ultra modern cocktail bar, producing both inventive and classic cocktails, using the freshest available ingredients. Of course, an impressive wine cellar stocking wines from the world's major wine producing regions, and a wine tasting table, which can be a fun diversion.