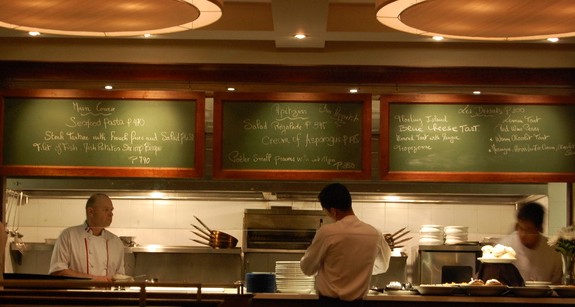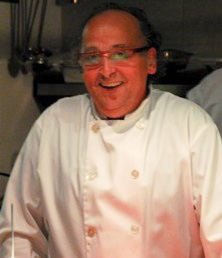 820 Arnaiz Avenue (formerly Pasay Road),
Makati, Manila, Philippines
Tel. (63 2) 750-2104 to 05
Opening Hours: Lunch: 11:30 a.m. to 2:30 p.m.
Dinner from 6:30 to 10:30 p.m., Tuesday to Sunday
Bar will stay open late
reservations@laregalademanila.com
Website: www.laregalademanila.com
Credit Cards: Cash, Visa, Mastercard
Prices: Moderate
This website has received so many searches from the Philippines for "La Régalade Makati, Manila" recently, that I thought we might help those searching for this restaurant, by compiling some information and providing links.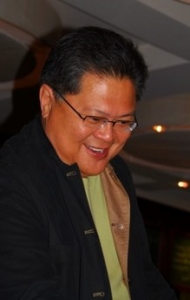 The Philippine version of the Vancouver based La Régalade, no relation to Yves Camdeborde's former restaurant La Régalade in Paris, is owned by Alain Rayé who opened the original in Vancouver, Canada in 2001 after moving there with his family from France. He earned a Michelin star at two restaurants he previously owned in France, his first star in a restaurant in Albertville and a second at La Belle Epoque in Chateaufort, where his cuisine earned him another Michelin star.
The Philippine site in Makati opened this month August 2008.
Among those who frequented his bistro in the suburbs of Western Vancouver and braved the creaky old Lion's Gate Bridge was Perfecto "Bubot" Quicho, a former hotelier who made history in 1984 when he was named General Manager of Hyatt Regency Manila, the first Filipino to attain such a position in a five-star worldwide chain.
Perfecto "Bubut" Quicho (pictured) is the manager and one of the partners along with Alain Rayé and Tonyboy Cojuangco. They have put together an "A List" group of customers that are filling the 70 odd seats nightly.