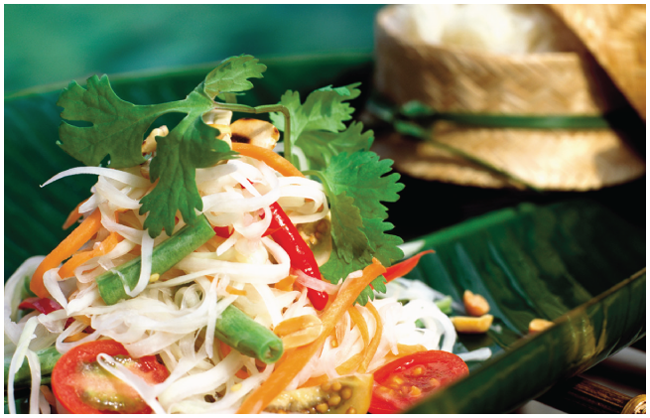 The Vegetarian Festival is an annual event held during the ninth lunar month of the Chinese calendar. During this time, local residents of Chinese ancestry strictly observe a nine-day vegetarian or vegan diet for the purposes of spiritual cleansing and merit-making.
This is also the time for chefs to show just how wonderfully creative vegetarian cuisine can be, using the freshest vegetables along with mushrooms, tofu, fruit, herbs and spices to present nutritious, healthy, irresistible dishes throughout the festival period.
At Spice Market they have a vegetarian menu available throughout the festival, in addition to our usual a la carte menu. Even if you are not following a veggie regime, you have to give some of these dishes a try!
For full details of the Spice Market Vegetarian Festival Menu
please call (0) 2126 8866
Prices subject to 7% VAT and 10% service charge.
Four Seasons Hotel, Bangkok