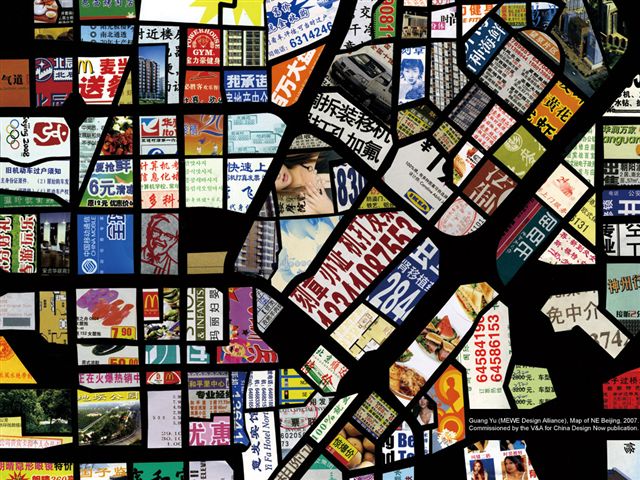 BEIJING BARS: Most of the bars are jumbled together around Sanlitun Lu, recently renamed Jiu Ba Jie Bar Street and Nan Jiu Ba Jie South Bar Street, a hutong south and just to the west, all within walking distance of one another. Sanlituns bars lies just inside the third ring road (take the subway to Dongzhimen and then take a taxi) Following are a few of the many bars in these areas, just to get you started.
Minders Bar Sanlitun Lu. Another of the originals, with an in-house Filipino band that covers seventies and eighties pop and rock.
Jam House, Sanlitun Nan Tel. 65063845 Just past Nashville about 100 meters a sign points you down an alley. This little place is Sanlituns hippest, thanks to the gregarious manageress Mimi, Popular both with young expats and trendy locals, who usually converse with each other in Chinese. Live music on weekends with jam sessions afterwards. If it gets too raucous in the bar downstairs find your way to the rooftop.
Jazz Ya, 18 Sanlitun Lu Tel. 64151227 This place with wooden tables and mood music has a better drinks menu than most of its neighbours. Its hidden back from the road and can be hard to find; look for the yellow sign down an alley next to Bella Coffee.
Franks Place, Sanlitun Nan. One of the original group of bars frequented by expats, with a cosy neighbourhood feel; it is a place to enjoy a few quiet drinks.
Nashville, Sanlitun Nan Lu. The superb female vocalist is the headliner for the in-house band, which plays Wednesdays to Saturdays and unexpectedly does a wide variety of covers despite the country-and-western theme, the best in Sanlitun.
Poachers Bar 7 Sanlitun Lu Tel. 65323063). The theme is English meaning darts and pheasant but this famous expat watering hole is accessible, casual and cosy, complete with snooker room. Western movies are shown on Wednesday, and a jazz band plays on Thursday.
Public Space Sanlitun Lu. Sanlituns first bar and still one of the most pleasant.
Busy Bee 208 Dongsi Bei Dajie, (two blocks west of the Poly Plaza) Tel. 64025788 Look for the small neon sign. Local bands play here on Friday and Saturday. Simple, inexpensive French and Italian dishes. Cover price may vary.
Shadow Cafe 31 Kexueyuan Nan Lu (tel 62618587). A quiet place, attached to Club X, known for its weekend jazz gigs. There is no cover charge.
CD Cafe Dongsanhuan Bei Lu, (300m south of the Great Wall Sheraton Hotel) Tel. 65018877 ext 3032 Worth popping into for jazz played here on Friday and Saturday. A rock and blues band on Sunday.
Keep In Touch, (down an alley opposite the Kempinksi Hotel) Tel. 64625280) A casual and comfortable place, brightly decorated and featuring the motorcycle that Zhang Yu, former bassist with top rock band Tang Dynasty, died riding. This is one of the places to go to hear Beijings new young bands, with live music on most evenings. Live blues on Thursday, jazz on Sunday, and local bands play on Friday and Saturday.
Maggies, (close to the Hilton) Infamous as among one of the Beijing's low-life dives, with a clientele of unsavory characters.
Due to heavy spamming on this post, comments will be closed until further notice! If you wish to leave a genuine comment you may contact me by email. Thank you, K M