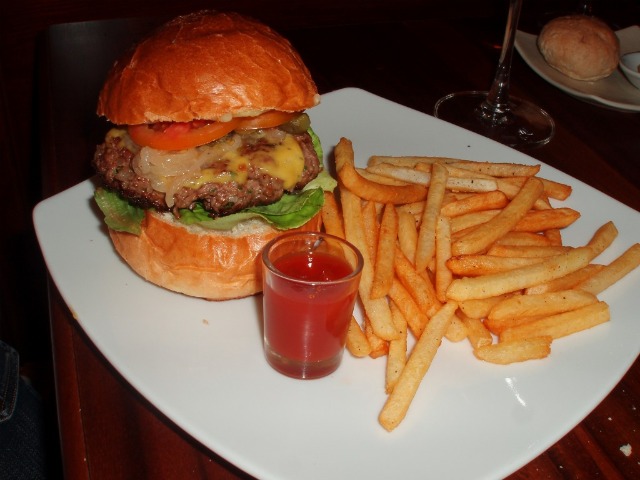 The Wine Restaurant
No 219 Street 19
Tel. 855 (0) 23 223 527
Fax. 855 (0) 23 223 528
Phnom Penh
Kingdom of Cambodia
The hamburger (pictured above) with Bearnaise sauce was by far the most novel and  interesting of the dishes we tasted. The bun was homemade, possibly coming from the same source as the rest of the baked goods, La Residence. To its credit, this restaurant stays open all day and throughout the evening without a break. Although the food is far from outstanding it is a good place to go, especially for lunch, once you have discovered the particular dishes you favor.
Hachis Parmentier was certainly not a stand-out dish but went down quite easily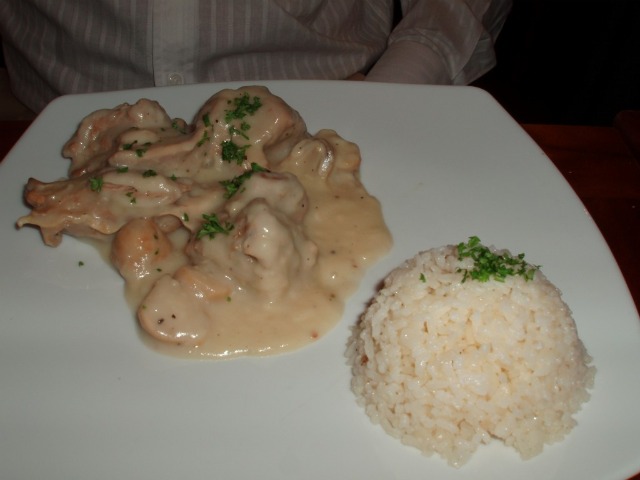 Blanquette de Veau was not up to standards, bound with a gluey flour-laden sauce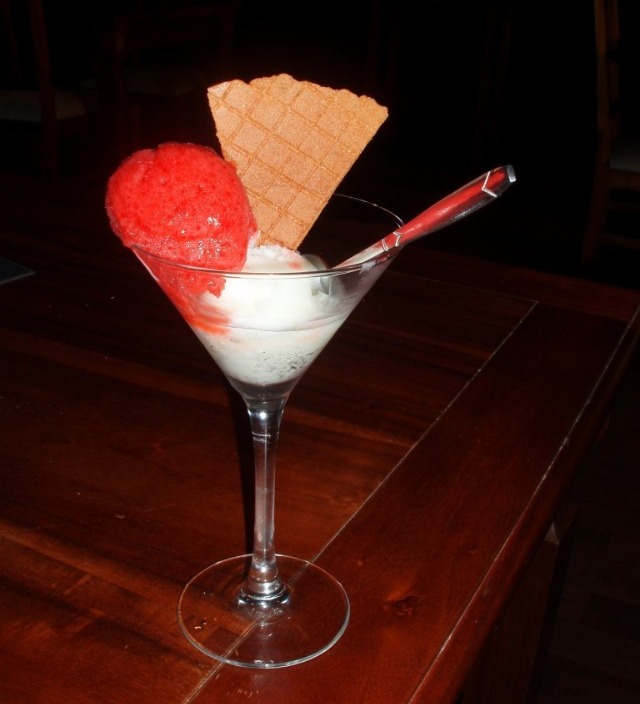 Sorbet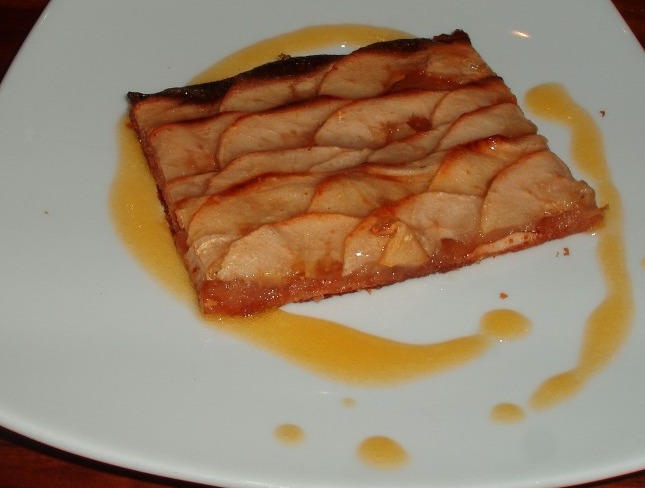 Apple Tart